Dani Shapiro • Inheritance
Paperback & Podcast Tour
With author of The Body Keeps Score, Dr. Bessel Van Der Kolk
With country music star & author of Blood, Allison Moorer
With author of The Happiness Projects, Gretchen Rubin
With author of Cutting For Stone, Abraham Verghese
with rock star & author of Horror Stories, Liz Phair
The publication of Inheritance continues to be an amazing, wild ride! To every single one of my readers and listeners of "Family Secrets," thank you!! It's so meaningful to me that the stories I share have connected with so many of you. The paperback of Inheritance comes out at the end of this month, and though I won't be traveling at the same pace as I did for all of 2019, I will be embarking on a five-day, five-city tour. I'm so excited to share the details and would be thrilled to meet you at one of these events! You've told me so many of your moving, powerful, heart-rending stories. This is a chance to gather together.  In honor of the paperback launch, this will be a live podcast tour for my podcast "Family Secrets." With my extraordinary hand-picked guests, we will be talking intimately about big subjects: secrets, discoveries, DNA testing, genealogy, identity, trauma, and the liberation that comes from knowing the truth of oneself. I hope you'll join me at one of the events listed above and be part of a conversation with some of the greatest thinkers, writers, and artists of our time. Tickets are now available.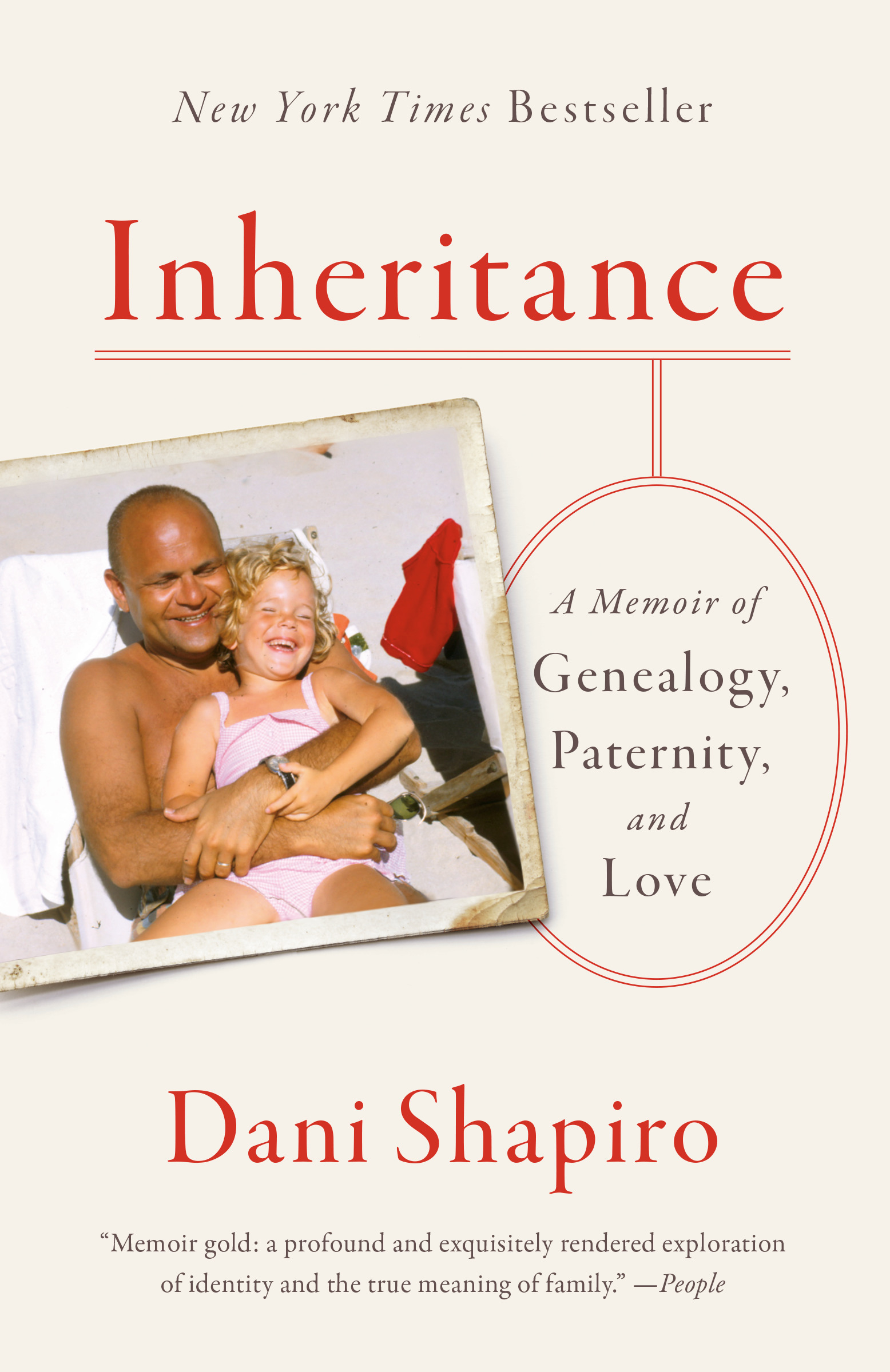 What makes us who we are? What combination of memory, history, biology, experience, and that ineffable thing called the soul defines us?
In the spring of 2016, through a genealogy website to which she had whimsically submitted her DNA for analysis, Dani Shapiro received the stunning news that her father was not her biological father. She woke up one morning and her entire history–the life she had lived–crumbled beneath her.
Inheritance is a book about secrets–secrets within families, kept out of shame or self-protectiveness; secrets we keep from one another in the name of love. It is the story of a woman's urgent quest to unlock the story of her own identity, a story that has been scrupulously hidden from her for more than fifty years, years she had spent writing brilliantly, and compulsively, on themes of identity and family history. It is a book about the extraordinary moment we live in–a moment in which science and technology have outpaced not only medical ethics but also the capacities of the human heart to contend with the consequences of what we discover.
Family Secrets
Dani's new podcast, "Family Secrets" launched into the top 10 of all podcasts on Apple!