Inheritance: A Memoir of Genealogy, Paternity, and Love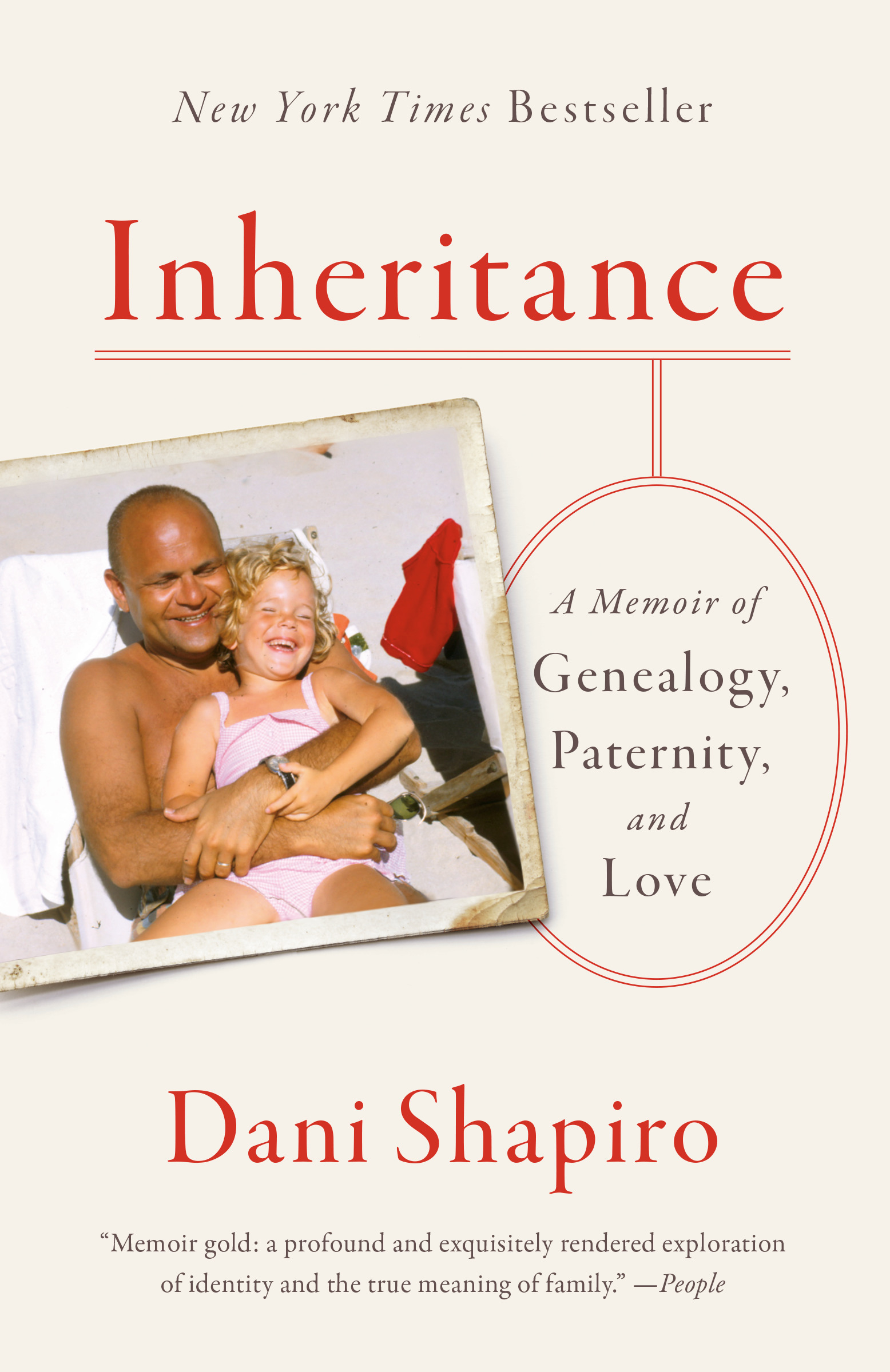 What makes us who we are? What combination of memory, history, biology, experience, and that ineffable thing called the soul defines us?
In the spring of 2016, through a genealogy website to which she had whimsically submitted her DNA for analysis, Dani Shapiro received the stunning news that her father was not her biological father. She woke up one morning and her entire history–the life she had lived–crumbled beneath her.
Inheritance is a book about secrets–secrets within families, kept out of shame or self-protectiveness; secrets we keep from one another in the name of love. It is the story of a woman's urgent quest to unlock the story of her own identity, a story that has been scrupulously hidden from her for more than fifty years, years she had spent writing brilliantly, and compulsively, on themes of identity and family history. It is a book about the extraordinary moment we live in–a moment in which science and technology have outpaced not only medical ethics but also the capacities of the human heart to contend with the consequences of what we discover.
Inheritance is Dani Shapiro at her best: a gripping genetic detective story, and a meditation on the meaning of parenthood and family.  It raises profound questions about the quandaries and responsibilities engendered by our newfound ability to know what—and whom—we are made of.
- Jennifer Egan, author of A Visit from the Goon Squad
What do we inherit and how, and why? Dani Shapiro posits what sits at the root of ALL our existences. Her magnificent journey of selfhood, arduous and awakening, makes our communal reflection in the mirror deeper and continually delving.
- Jamie Lee Curtis
With Inheritance, Dani Shapiro tells a startling story of origins—their deep reach and their lasting reverberations. This book reads like a beautiful, lived novel, moving and personal and true.
- Meg Wolitzer, author of The Interestings
When Dani Shapiro discovers, purely by accident, that the father who raised her was not her biological father, she embarks upon a profound journey of understanding.  What is ancestry? What is identity? Inheritance is a compulsively-readable investigation into selfhood that burrows to the heart of what it means to accept, to love, and to belong.
- Anthony Doerr, author of All the Light We Cannot See
Identity is frail business, and in her searing story, Dani Shapiro makes the most disquieting discovery: that everything, from her lineage, to her father, down to her very own sense of self is an astounding error.  How do we live with ourselves after finding we are not who we thought we were? The answer is not disquieting.  It is beautiful.
- Andre Aciman, author of Call Me by Your Name
Inheritance is an extraordinary memoir that speaks to themes as current as today's headlines and as old as human history. With unflinching curiosity and candor, Dani Shapiro explores the mystery of her own lineage as she questions the notion of lineage itself: What makes a father a father? And how are we shaped by our family lore? This beautifully crafted book is full of wisdom and heart, showing that what we don't know about our parents may not be as important as what we do.
- Will Schwalbe, author of Books for Living and The End of Your Life Book Club