Family History: A Novel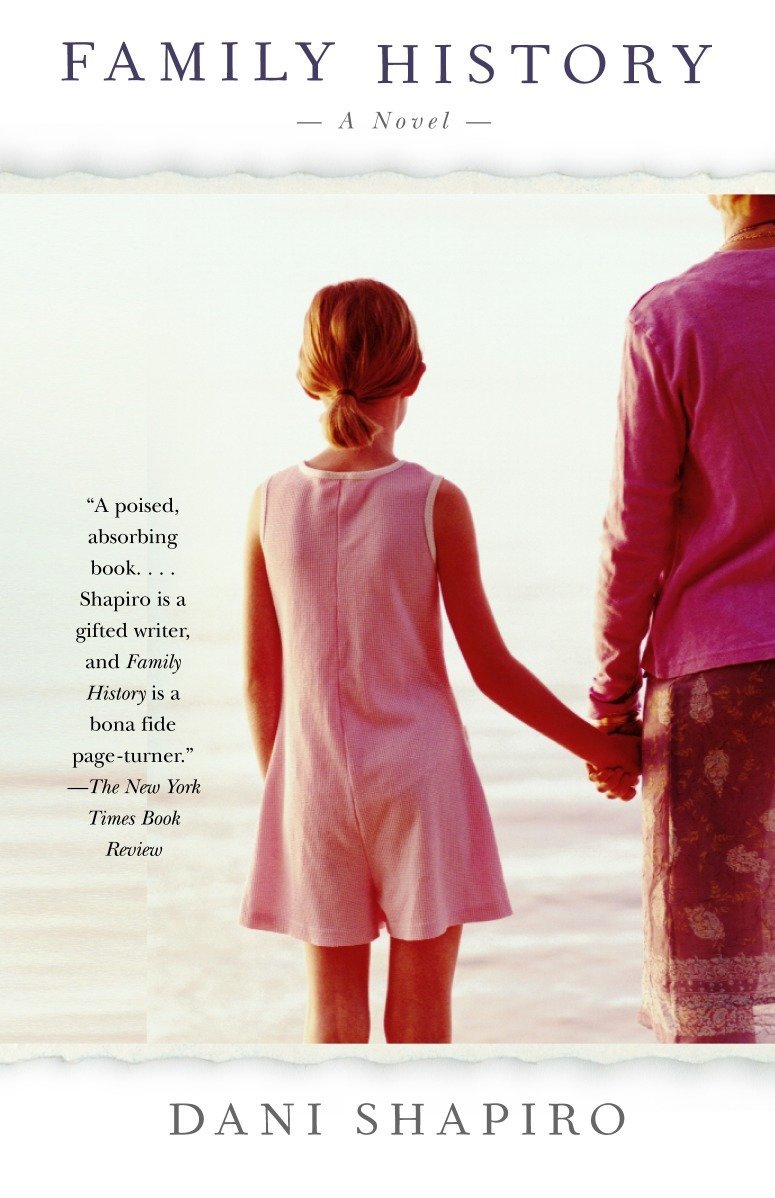 Rachel Jensen is perfectly happy: in love with her husband, devoted to their daughter Kate, gratified by her work restoring art. And finally, she's pregnant again. But as Rachel discovers, perfection can unravel in an instant. The summer she is thirteen, Kate returns from camp sullen, angry, and withdrawn. Everyone assures Rachel it's typical adolescent angst. But then Kate has a terrifying accident with her infant brother, and the ensuing guilt brings forth a dreadful lie—one that ruptures their family, perhaps irrevocably. Family History is a mesmerizing journey through the mysteries of adolescent pain and family crisis.
Absorbing..elegantly written, wry and unsettling.
- Maureen Corrigan, NPR's FRESH AIR
One of those books readers will finish in one sitting…because it is so intense you can't take a break. In gripping, moving prose, Shapiro reminds us of any family's essential fragility, but also of the tenacious strength of love.
- Linnea Lannon, DETROIT FREE PRESS
Shapiro writes wonderfully. . .she gently regulates the tone of the novel to reflect the tenuous nature of its central conflict. Her portrayal of a mother and wife struggling to accept the limits of her love and custody will resonate with anyone who has wished they could protect someone, and failed.
- Jillian Dunham, CHICAGO TRIBUNE
This gripping narrative has the deeply felt emotional fidelity of a true story; it's a book readers will finish in one sitting. Shapiro writes luminously about marital love and contented domestic routines, and with brutal insight about the corrosive misery of guilt and shame. Crafted with assurance, this novel holds a mirror to contemporary life.
- PUBLISHERS WEEKLY (starred review)
A gripping account of a contemporary Massachusetts family of four unraveling as problems with the eldest daughter start to rip the delicate fabric of love and partnership.
- Seattle Post-Intelligencer
Real heart-in-your-throat scariness…the characters are so real and the situations so emotional that they make the reader almost dizzy.
- San Francisco Chronicle
Shapiro's small observations of motherhood are keen and astute; they demand empathy…realistic and heartbreaking.
- The San Diego Union-Tribune
Start reading Dani Shapiro's Family History and you'll be wishing you didn't have to put it down for anything. Let the kids wait for their ride home from school; let the phone ring; cancel that doctor's appointment you waited six weeks for. This writer has a story to tell.
- Calgary Herald
Shapiro's novel movingly explores the fragility of family life…The overall effect is to create a web that lures readers in, curious to find out who's guilty of what and whether the ending will be happy.
- People
Dani Shapiro's new novel strikes at the heart of every mother who has worried that she has failed her child…readers will fly through this book. A contemporary domestic drama…a quick, powerful read.
- Chattanooga Times Free Press