Hourglass: Time, Memory, Marriage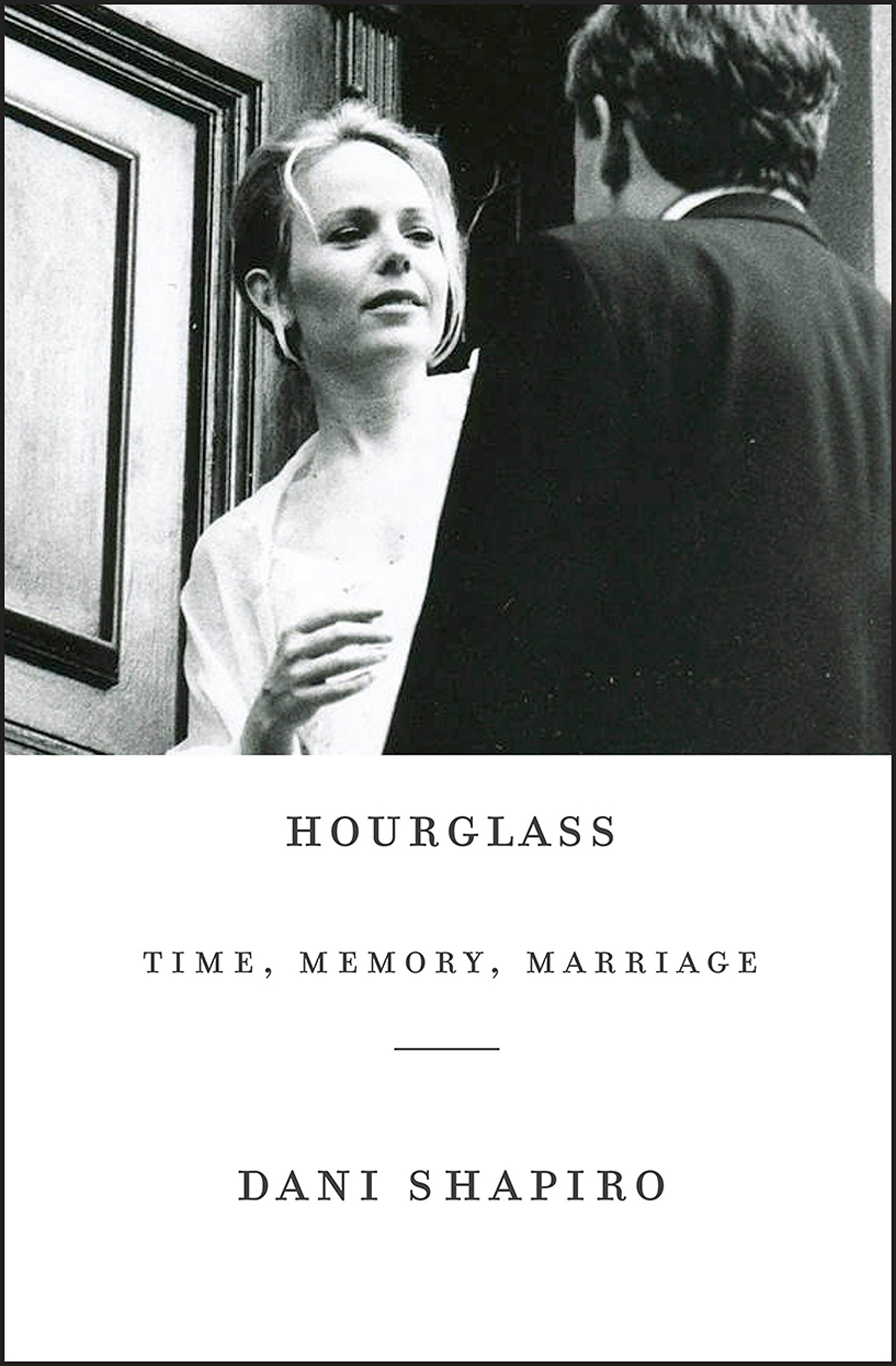 Hourglass is an inquiry into how marriage is transformed by time–abraded, strengthened, shaped in miraculous and sometimes terrifying ways by accident and experience. With courage and relentless honesty, Dani Shapiro opens the door to her house, her marriage, and her heart, and invites us to witness her own marital reckoning–a reckoning in which she confronts both the life she dreamed of and the life she made, and struggles to reconcile the girl she was with the woman she has become.
What are the forces that shape our most elemental bonds? How do we make lifelong commitments in the face of identities that are continuously shifting, and commit ourselves for all time when the self is so often in flux? What happens to love in the face of the unexpected, in the face of disappointment and compromise–how do we wrest beauty from imperfection, find grace in the ordinary, desire what we have rather than what we lack? Drawing on literature, poetry, philosophy, and theology, Shapiro writes gloriously of the joys and challenges of matrimonial life, in a luminous narrative that unfurls with urgent immediacy and sharp intelligence. Artful, intensely emotional work from one of our finest writers.
Hourglass: Time, Memory, Marriage is a showstopper, Shapiro performing at the height of her abilities: a kaleidoscope of emotions and arrangements, the telescoping of shared experiences. What could be more interesting, self-revealing, and simultaneously more mundane than someone else's marriage? That it succeeds so gorgeously is testament to the control Shapiro has over her craft—the telling detail, the precision (even the semicolons have significance), [and] openness…In many respects, Hourglass is a pinnacle performance of memoir. Intelligent and intimate, it practically pirouettes, a razor's edge from exhibitionism, but without a whiff of oversharing… It's perfect and wise.
A searing, pared-down narrative. A love story through and through. Shapiro's retelling of her marriage is both distinctive and painfully relatable.
A gorgeous, poetic stay against loss and confusion. Shapiro has never written anything as raw, dark, or brave as Hourglass.
A clear-eyed inspection of the slow cracks certain to develop in a long marriage… Shapiro dramatizes the dizzying ways a lifetime passes, loops around, speeds up and sometimes seems to stand still.
Shapiro brings her trademark grace and candor to this poignant of her marriage and of her hopes — and concerns — for her family's future.
- People
Gorgeous, stunning, extraordinary—life changing.
- Will Schwalbe
Searing…beautifully drawn… Hourglass is a lovely reminder that one of the most profound decisions we make is whom we love and whom we choose to continue to love in a lifetime.
- Bloomberg
Honest and tender… Shapiro's marriage to M. is a beautiful thing. As is this book. Hourglass might already be a classic.
- LitHub
An insightful, exquisite, deep dive into a marriage…Thanks to Shapiro's tender mastery of her story and her craft, "Hourglass" yields a rare combination of lyrical writing and startling, sometimes disturbing insights.
Thoroughly transcendent… in Shapiro's virtuosic hands, time compresses and expands — an accordion playing the sorrowful yet redemptive melody that is life.
One of the most striking things about Hourglass, in fact, is just how true it rings…it offers an honesty and an intimacy that's rare, even in a memoir.
"Hourglass" is insightful, compassionate, intelligent, and graceful. It bravely illuminates Shapiro's long-term relationship, and thus our own relationships, contemplating how our lives evolve, separately and together, when those lives don't turn out as we planned, or we don't turn out as we planned. Shapiro speaks honestly about this rarely examined topic.
Imbued with tender revelations, "Hourglass" considers the ever-changing nature of love and identity… a deeply moving work that is simultaneously an intimate and universal reflection on marriage.
Clarity and beauty… Hourglass is not only a profound and moving reflection on Shapiro's marriage, but on all marriages.
- BookPage
A Calder mobile-like memoir that spins on its own inventive, beautifully crafted apparatus. A work of art.
- ELLE
Finely tuned, poetic… A sharply observed and frequently moving memoir of a marriage.
As always, Dani Shapiro's prose is elegant and crystal clear, the perfect vehicle for her fierce intelligence and curiosity about things that lurk just out of view. Hourglass is such a lovely book.
- Richard Russo
Touching and intimate… Shapiro beautifully weaves together her own moving language and a commonplace book's worth of perfect quotes from others.
Shapiro's portrait of her marriage, 18 years in, is a testament to how time can change but also heal you.
- Redbook
Compassionate, insightful, and powerfully honest, in Hourglass Dani Shapiro illuminates the deepest mysteries, contradictions, and consolations of so very much—love, memory, the people we used to be and the people we've become. In other words: life. I was absorbed by Hourglass and consoled by it too. It's a beautiful book by a writer of rare talent. It has the ring of truth.
- Cheryl Strayed
Reading this book was like skating across a perfect piece of ice and then slowly noticing the cracks. Dark, cold water shows through. We can't see the depths. Be careful, Shapiro warns, be careful, but still she skates on in the fading light with remarkable beauty and grace.
- Jenny Offill
Rilke reminds us that "there are multitudes of people, but there are many more faces, because each person has several of them". And how do we, moment after elusive moment, marry then continue to change and grow yet still accommodate these multitudes in one another? This is just one of the piercingly compelling questions Dani Shapiro explores in her masterfully rendered new memoir. Written with erudition, hard-earned wisdom, and sensual grace, Hourglass is a fearless and lovely mosaic of those very fragments that make a life worth living, the only one we get. I adore this book.
- Andre Dubus III