Still Writing: The Perils and Pleasures of a Creative Life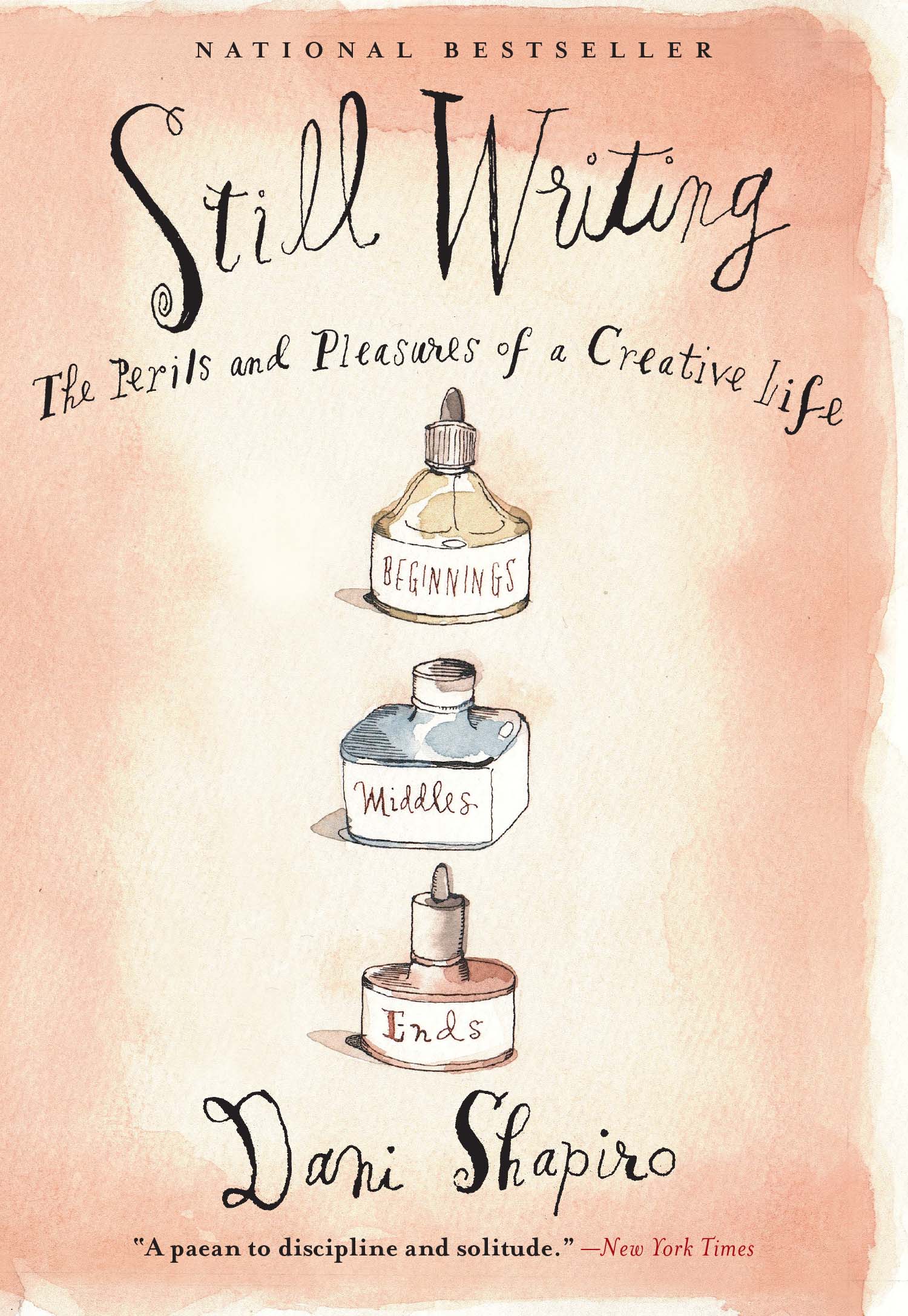 Everything I know about life, I learned from the daily practice of sitting down to write.
From the best-selling author of Devotion and Slow Motion comes a witty, heartfelt, and practical look at the exhilarating and challenging process of storytelling. At once a memoir, meditation on the artistic process, and advice on craft, Still Writing is an intimate and eloquent companion to living a creative life.
Through a blend of deeply personal stories about what formed her as a writer, tales from other authors, and a searching look at her own creative process, Shapiro offers her gift to writers everywhere: an elegant guide of hard-won wisdom and advice for staying the course. "The writer's life requires courage, patience, empathy, openness. It requires the ability to be alone with oneself. Gentle with oneself. To be disciplined, and at the same time, take risks." Writers—and anyone with an artistic temperament—will find inspiration and comfort in these pages. Offering lessons learned over twenty years of teaching and writing, Shapiro brings her own revealing insights to weave an indispensable almanac for modern writers.
Like Anne Lamott's Bird by Bird, Virginia Woolf's A Writer's Diary, and Stephen King's On Writing, Dani Shapiro's Still Writing is a lodestar for aspiring scribes and an eloquent memoir of the writing life.
One of the year's best books on writing and creativity.
Dani Shapiro crystallizes more than 20 years' worth of lessons learned from teaching and writing into the instructive and inspiring Still Writing
- Vanity Fair
[A] new writer may welcome Shapiro's patient elaboration of the path ahead. Her guidance is sound, and her imagery can be transporting.
- The New York Times Book Review
Writing is a tough game. Those of us who rely on it for our livelihood deal with a ratio of sweet to sour that changes on an hourly basis (not frequently for the better), and sometimes we just want to walk away. Few authors have more wisdom to impart about this profession than Dani Shapiro, who's spent over 20 years as a writer and teacher. Full of little meditations on the craft, this book takes on the highs and lows of the writing life — and deserves a spot on any writer's desk.
A lovely little book that contains gems about the writing process… A fine addition to the pantheon of writing life guides that includes Brenda Ueland's If You Want To Write, Annie Dillard's The Writing Life, and Anne Lamott's Bird by Bird.
- Library Journal (Starred Review)
Part passionate primer, part benediction, this is Shapiro's love letter to a discipline, and to the colleagues, students and readers who share its rigors and rewards.
- More Magazine
A practical, wise, and inviting guide.
- Elle
Honest and conversational, Shapiro provides an introspective look into the creative process and the value of persistence, offering insight to writers at any level.
- Booklist
[This] magnificent memoir of the writing life, at once disarmingly personal and brimming with widely resonant wisdom on the most universal challenges and joys of writing.
A bestselling author's thoughtful examination.  Intimate, honest, clear-eyed, and grounded.
- Kirkus
Still Writing offers up a cornucopia of wisdom, insights, and practical lessons gleaned from Dani Shapiro's long experience as a celebrated writer and teacher of writing. The beneficiaries are beginning writers, veteran writers, and everyone in between."
- Jennifer Egan
Writers need hope. Writers need help. Thank you, Dani Shapiro.
- Michael Cunningham
One of those rare books that is both beautiful and useful. Still Writing is an exploration of the writing life, lit up by Shapiro's luminous voice.
- Susan Orlean
Dani Shapiro has written a wise, pragmatic, and soulful field guide to the writing life. Still Writing is filled with honest words, not only to live by but also to write toward. Shapiro has created a well-drawn map for the lost, the weary, and the found. I loved it.
- Terry Tempest Williams